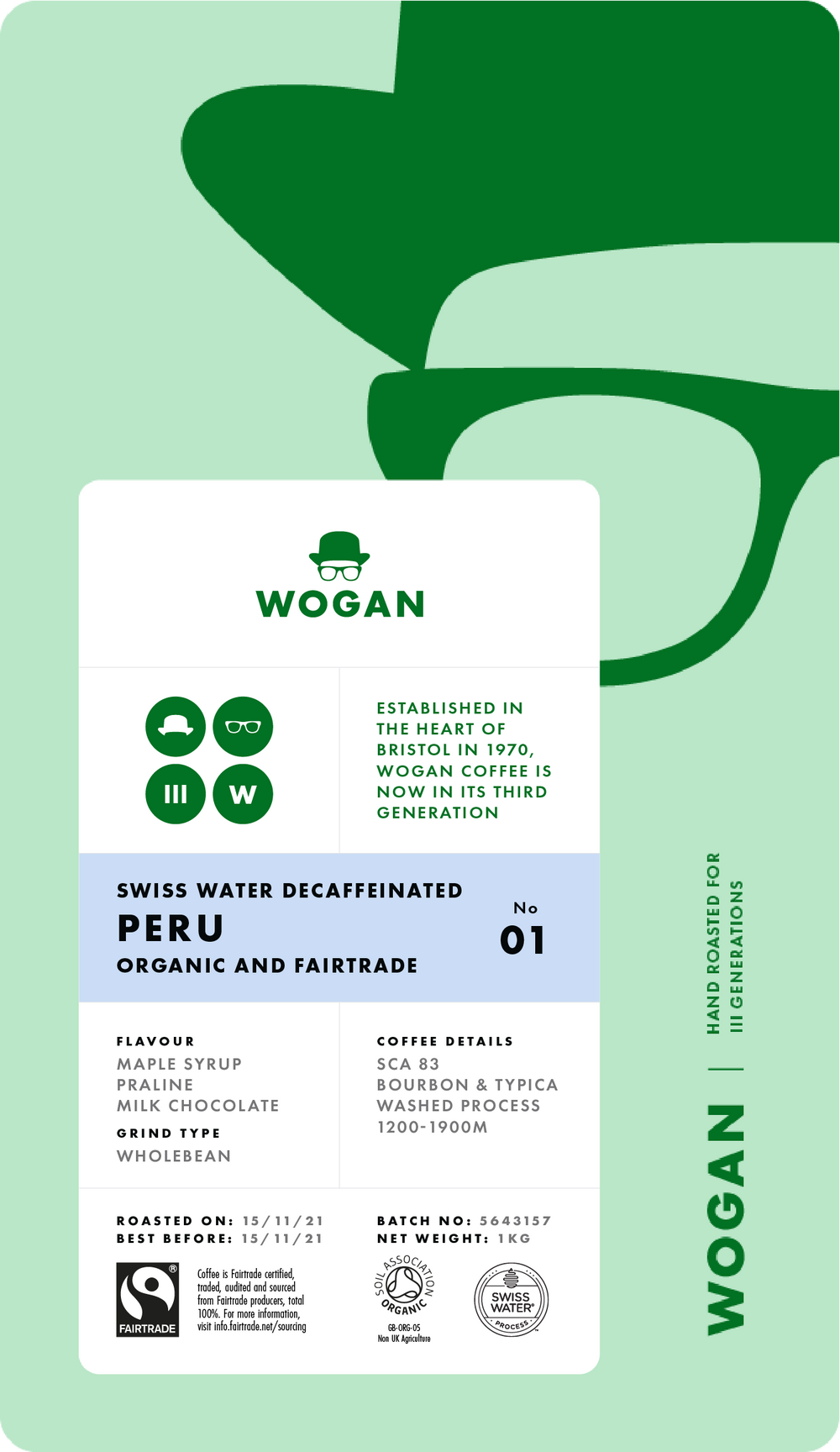 Peru Swiss Water Decaffeinated
Maple syrup ~ praline ~ milk chocolate
ORGANIC  | 
FAIRTRADE  | 
SCA 83  | 
BOURBON & TYPICA  | 
WASHED PROCESS  | 
SINGLE ORIGIN  | 
100% ARABICA  | 
1200-1900M
Decaffeinated without any chemical element, this coffee is rich and nutty. 
The coffee
After searching for years for a decaffeinated coffee that was genuinely of equal taste to a non-decaf, along came Swiss Water. We regularly cup this alongside caffeinated origins, and it constantly sneaks under the radar. Finally, a decaf that tastes how you would expect the origin, Honduras, to taste!
Using no chemicals, just a green coffee extract and water, this coffee is 99.9% free of caffeine. First, the Green Coffee Extract (GCE) is created by soaking caffeinated beans in water. This includes all of the water-soluble solids that you would find in green coffee, just without the caffeine. Next, the coffee that you are decaffeinating is cleaned and rehydrated, to make sure it's at the optimal level of hydration for the process - it's then placed into a massive container, throughout which the GCE is continuously circulated. It takes around 8 to 10 hours for the caffeine level to reach 0.1%, with the caffeine being removed by osmosis - the caffeine is then constantly filtered out of the GCE using a carbon filter system. After all this, the coffee is dried, packed and shipped to us!
The region
The Alto Mayo Agricultural Coffee Cooperative, based in Peru, was founded on July 15, 2012 by a group of 15 people intending to combine their passion and ideologies, and to remove their reliance on intermediaries. This dual focus has enabled them to grow to 943 associated families across 43 production areas in the San Martin and Cajamarca regions. 

The group mission now states 'We develop cooperative education and are committed to promoting sustainable human development, both for the families associated with the cooperative and for their communities.'
What our team says
"Such a show-off coffee, because you'd have no idea that it was decaf! It keeps the complexity of a speciality single origin, and it's an added bonus that it's Organic and Fair-trade too" - Laura
Why Wogan?
Ethical
We work closely with farms worldwide to make sure that coffee farmers are paid a fair price, through Fairtrade and our own Direct Trade certifications. Working hard with coffee farmers to improve their lives and the lives of their families.
Sustainable
We maintain long term relationships with our carefully selected coffee farms, to provide the stability they need to plan for the future. The added bonus? Coffee that improves with every single crop, as their farming practices and equipment improves.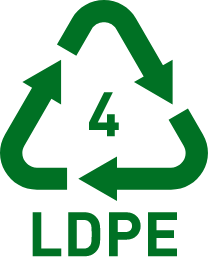 LDPE4 Recyclable
Helping you to do your bit. Our bags are LDPE4 recyclable, meaning they can be recycled in supermarkets. Alternatively, you can check with your Local Authority to see if they will collect it for you. Green lights include mentions of; bread bags, frozen food bags, squeezable bottles, bubble wrap, and carrier bags.
Carbon Pledge
We've pledged to be carbon neutral by 2030, and we're already well on the way. Our warehouses are now powered by solar panels, with the extra juice fuelling our fleet of electric vehicles.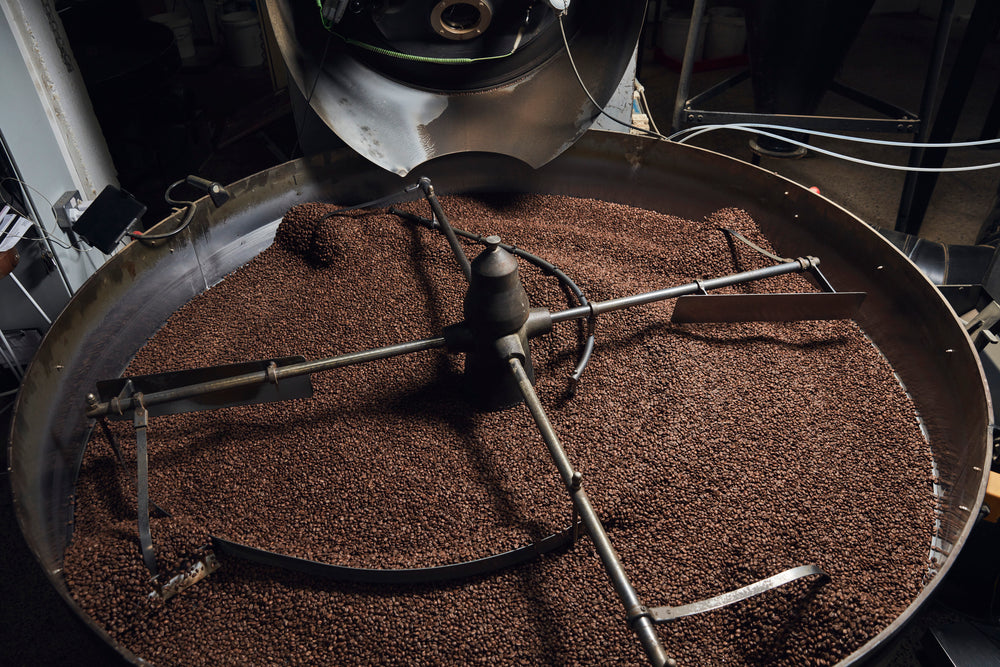 Sustainable and ethical
We've made it this generation's mission to put sustainability at the forefront. We've pledged to be Carbon Neutral by 2030 and are well on our way to getting there. LDPE4 recyclable bags, a Roastery powered entirely by solar energy, and a hell of a lot more.
Discover more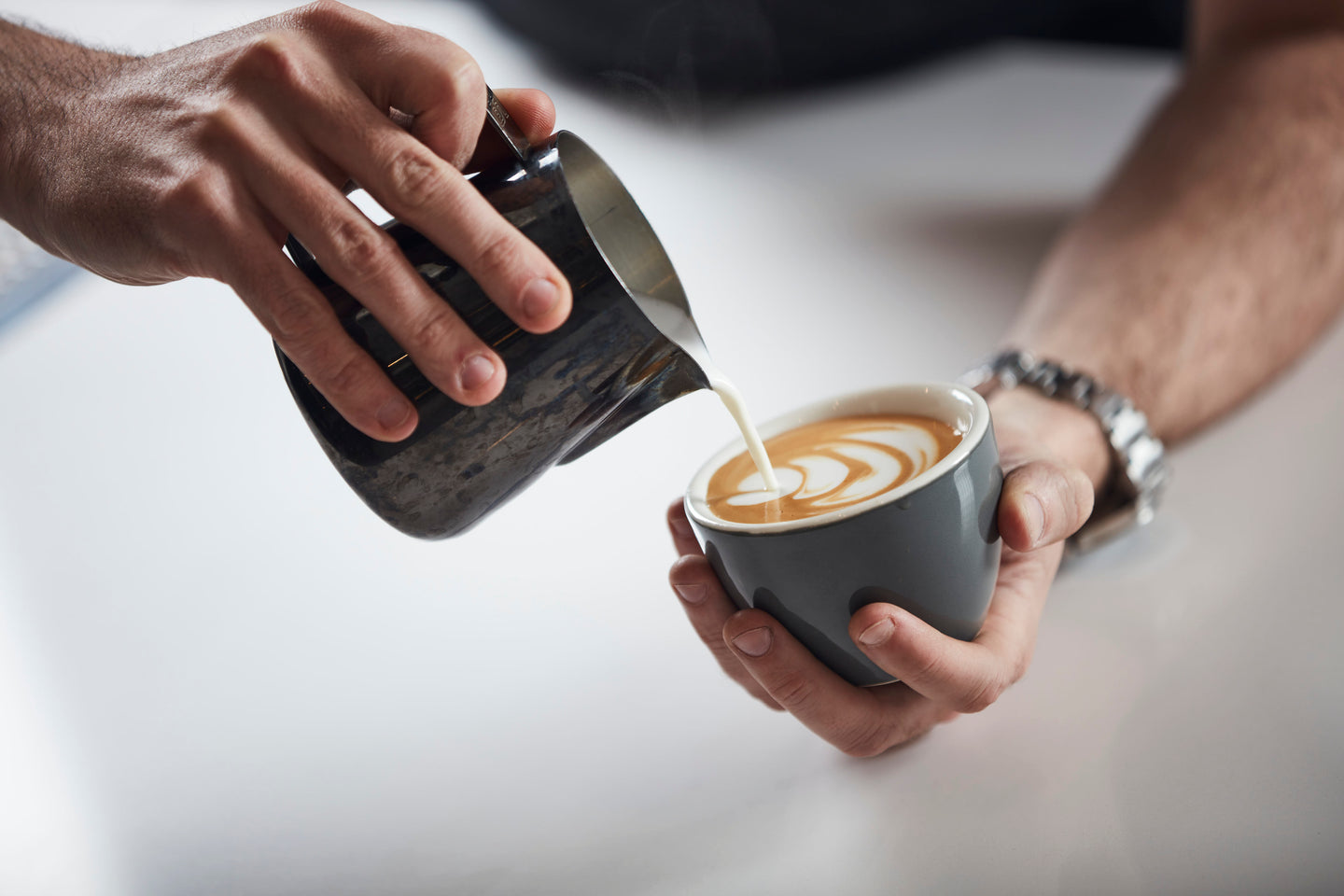 our story
We, at Wogan Coffee, have been lovingly hand-roasting speciality, ethical, sustainable and traceable coffees since 1970. In our third generation, and a wholly independent family company, you can find us rooted in Bristol; the same city as when Mr Wogan established the business over fifty years ago. Laura and James, grandchildren of the bowler hatted gentleman, now have the ropes firmly in their grasp; James as our resident Q Grader in the Bristol Roastery Headquarters, and Laura in London.
more on the Wogans