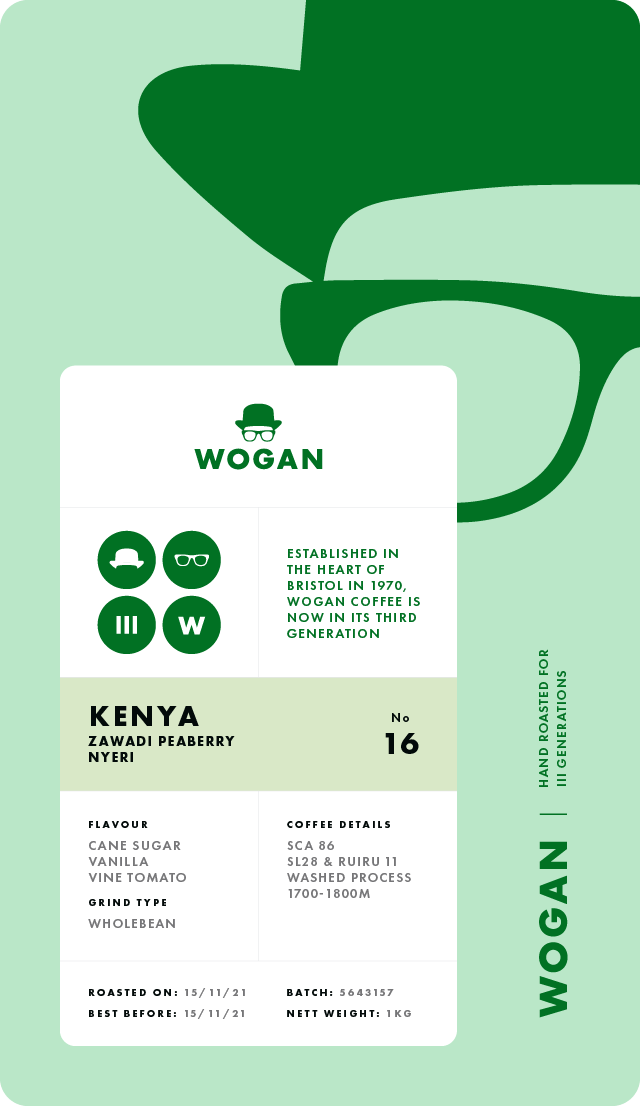 Cane sugar ~ vanilla ~ vine tomato
SCA 86  | 
SL28 & RUIRU 11  | 
WASHED PROCESS  | 
SINGLE ORIGIN  | 
100% ARABICA  | 
1700-1800M
Bright and tangy acidity. Big upfront flavour, with a long-lasting finish.
The farm
Peaberries are fascinating - usually, every coffee cherry contains two seeds, forming that classic flat-edged bean shape that we are used to seeing. However, roughly every 10% of cherries form differently, and produce just a single, rounded bean which benefits from all of the sweetness and acidity you'd usually have to share with the other bean. 
This Peaberry, Zawadi, is a blend created and maintained by using carefully selected peaberries primarily from the Kamandi and Ndia-ini coffee factories. This particular coffee is produced in Nyeri County, just off the centre of the country, and adjacent to Mount Kenya: the largest mountain in the country. 
Kenya uses varietals that are very rarely found in any other country, quite simply because they were designed in Kenya, for use in Kenya. SL28, for example, was created by Scott Laboratories, by cross-breeding multiple varietals that were prominent at the time. Similarly, Ruiri 11 was developed in Ruiru, Kenya, for its rust-resistant properties, and is becoming increasingly popular. No wonder this coffee is named after the Swahili for 'gift'; Just don't brew it as espresso, unless you'd like something wildly acidic.

What our team says
"
Kenyan Peaberry as V60; stewed rhubarb all the way! A solid example of what Kenyan Peaberry should deliver, it does that in buckets, every... single... time. A favourite amongst coffee roasters." - Matt 
Why Wogan?
Ethical
We work closely with farms worldwide to make sure that coffee farmers are paid a fair price, through Fairtrade and our own Direct Trade certifications. Working hard with coffee farmers to improve their lives and the lives of their families.
Sustainable
We maintain long term relationships with our carefully selected coffee farms, to provide the stability they need to plan for the future. The added bonus? Coffee that improves with every single crop, as their farming practices and equipment improves.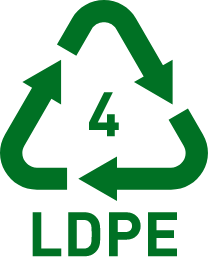 LDPE4 Recyclable
Helping you to do your bit. Our bags are LDPE4 recyclable, meaning they can be recycled in supermarkets. Alternatively, you can check with your Local Authority to see if they will collect it for you. Green lights include mentions of; bread bags, frozen food bags, squeezable bottles, bubble wrap, and carrier bags.
Carbon Pledge
We've pledged to be carbon neutral by 2030, and we're already well on the way. Our warehouses are now powered by solar panels, with the extra juice fuelling our fleet of electric vehicles.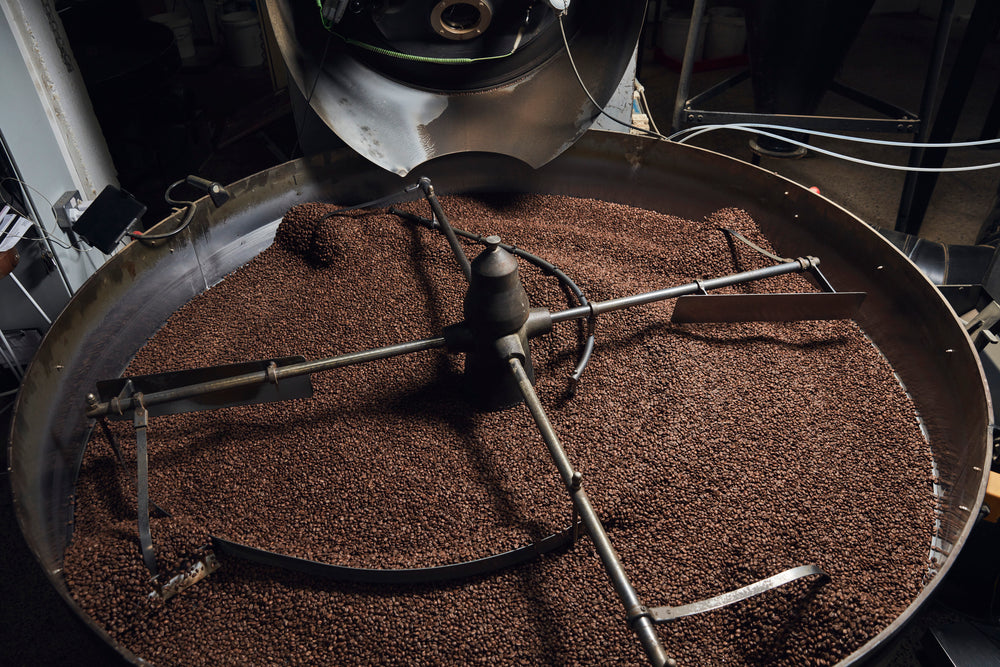 Sustainable and ethical
We've made it this generation's mission to put sustainability at the forefront. We've pledged to be Carbon Neutral by 2030 and are well on our way to getting there. LDPE4 recyclable bags, a Roastery powered entirely by solar energy, and a hell of a lot more.
Discover more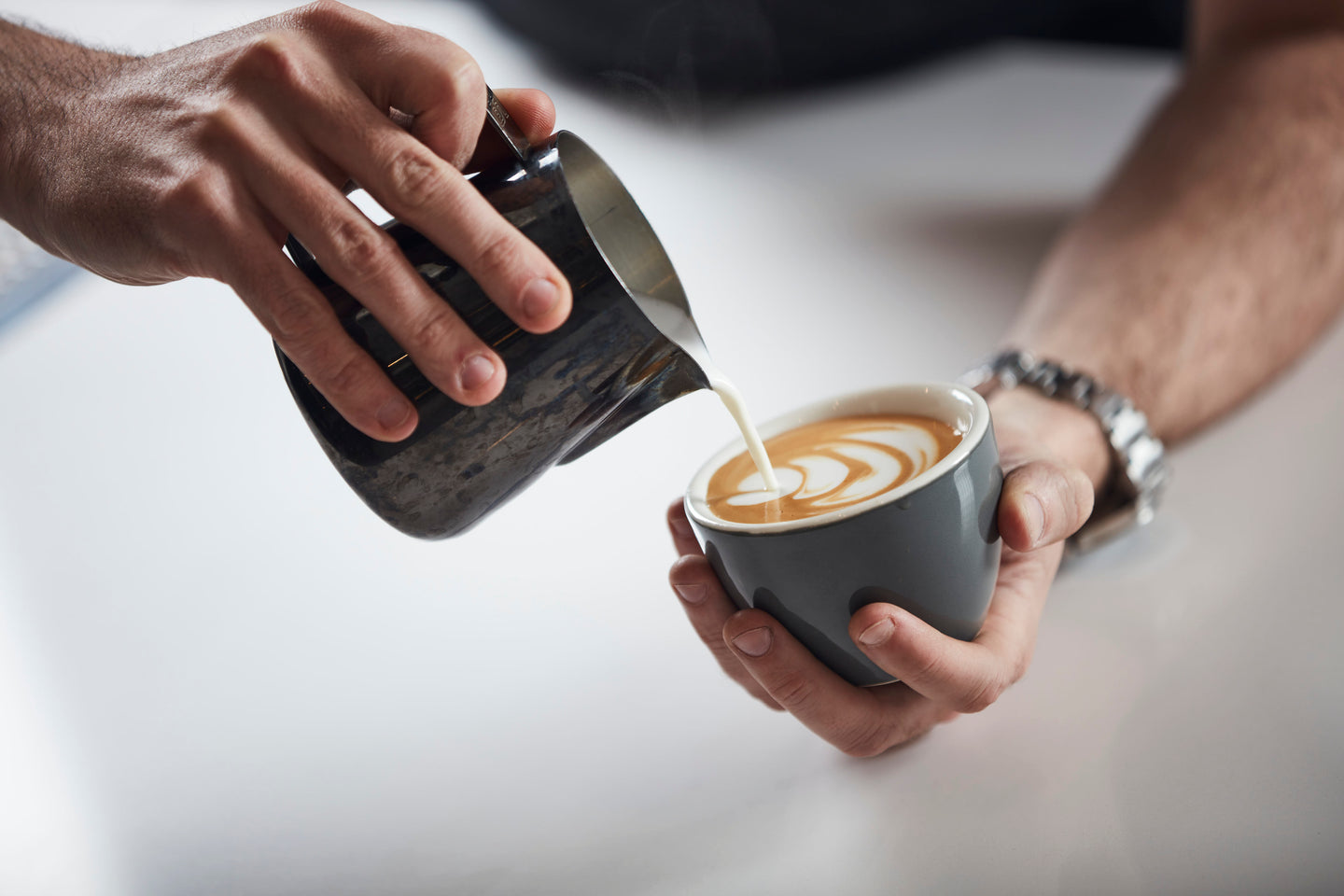 our story
We, at Wogan Coffee, have been lovingly hand-roasting speciality, ethical, sustainable and traceable coffees since 1970. In our third generation, and a wholly independent family company, you can find us rooted in Bristol; the same city as when Mr Wogan established the business over fifty years ago. Laura and James, grandchildren of the bowler hatted gentleman, now have the ropes firmly in their grasp; James as our resident Q Grader in the Bristol Roastery Headquarters, and Laura in London.
more on the Wogans