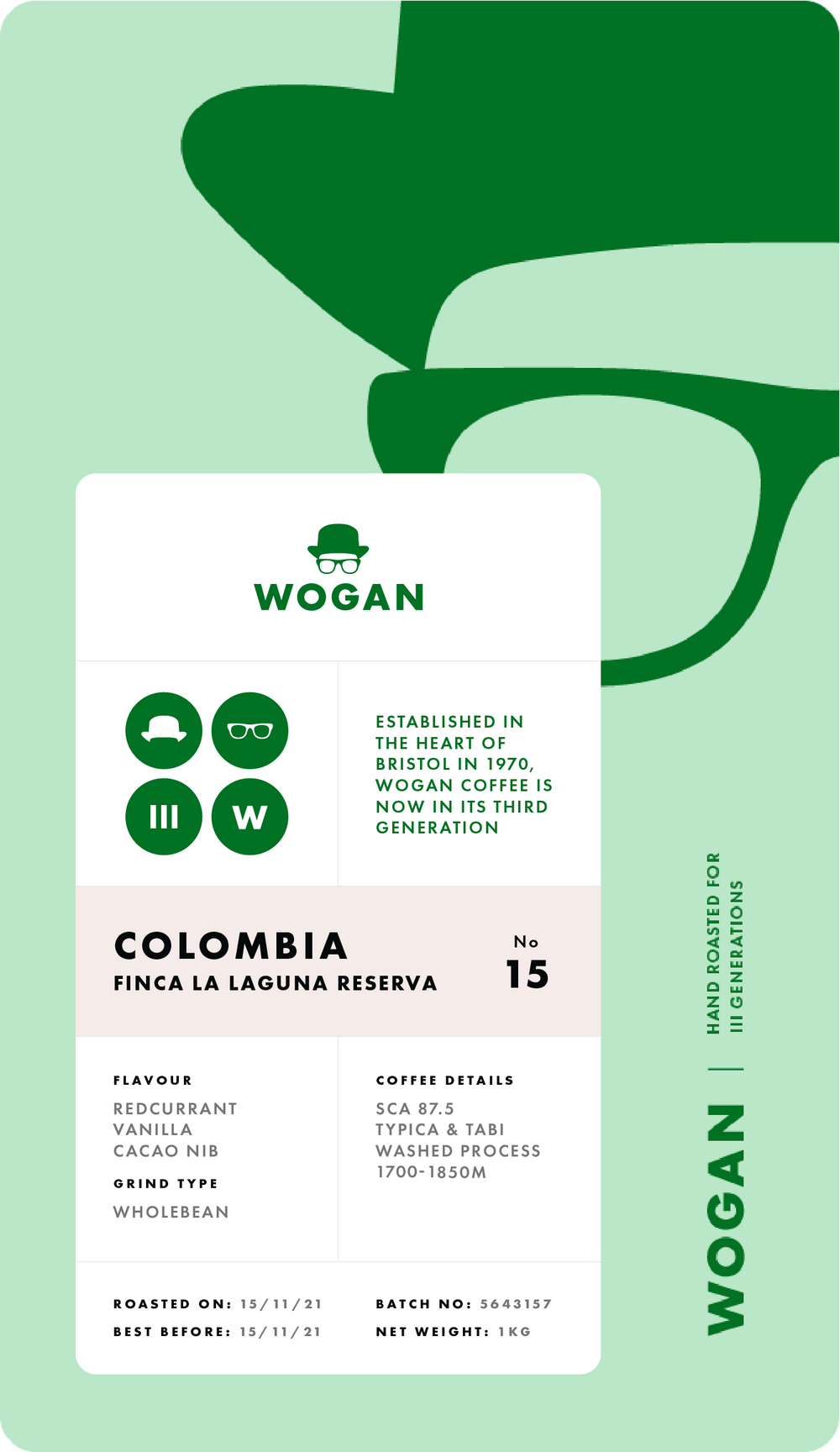 Colombia Finca La Laguna Reserva
Redcurrant ~ caramel ~ cacao nib
SCA 87.5  | 
TYPICA & TABI  | 
WASHED PROCESS  | 
SINGLE ORIGIN  | 
100% ARABICA  | 
1700-1850M
A particularly smooth and creamy mouthfeel.
The farm
The team at CENCOIC Co-Operative have always been incredible to work with. Founded with a link to CRIC, the local community police force in the Cauca Department in the south of Colombia, they're committed to improving the safety and prosperity of the area after years of guerilla fighting created by the international drug trade.
La Laguna is a collection of twelve families and their individual farms, called collectively the 'Manantial Association'. Each family looks after their own smallholder farm, including picking, pulping and drying, before grouping together the entire harvest into the Laguna we know and love. 
Unlike other farms in the surrounding areas, Laguna is grown almost entirely under shade. Farmers are also strongly encouraged to produce their own fertiliser from organic materials.
The varietals are typical of Colombia as a whole, except for the very special F6 - this is created by selectively breeding the absolute best and biggest Castillo cherries at their peak of six years, for six generations. All coffee is washed, fermented and dried by each farmer, with generally an 18-hour fermentation stage dependent on heat, and then dried for around 15-25 days. We feel very lucky to work so closely with not just an outstanding farm, but a brilliant cause, too.

What our team says
"Laguna in a flat white; full maple syrup dipped raspberries. Not only does this hit every single sensory top note, but its clean cup and freshness are second to none. A real bobby dazzler!" - Matt 
"Exactly what you want from a Colombian - lovely upfront gooseberry acidity, beautifully sweet and smooth body and an incredibly long finish! Favourite is definitely as a flat white with some brilliant unhomogenised milk, which makes it taste like white chocolate." James 
"Easy going, very smooth and creamy, and the taste of fruit pastilles coming through are divine!" Heather 
Why Wogan?
Ethical
We work closely with farms worldwide to make sure that coffee farmers are paid a fair price, through Fairtrade and our own Direct Trade certifications. Working hard with coffee farmers to improve their lives and the lives of their families.
Sustainable
We maintain long term relationships with our carefully selected coffee farms, to provide the stability they need to plan for the future. The added bonus? Coffee that improves with every single crop, as their farming practices and equipment improves.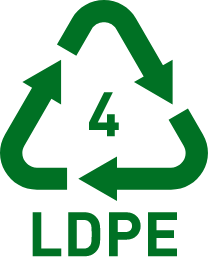 LDPE4 Recyclable
Helping you to do your bit. Our bags are LDPE4 recyclable, meaning they can be recycled in supermarkets. Alternatively, you can check with your Local Authority to see if they will collect it for you. Green lights include mentions of; bread bags, frozen food bags, squeezable bottles, bubble wrap, and carrier bags.
Carbon Pledge
We've pledged to be carbon neutral by 2030, and we're already well on the way. Our warehouses are now powered by solar panels, with the extra juice fuelling our fleet of electric vehicles.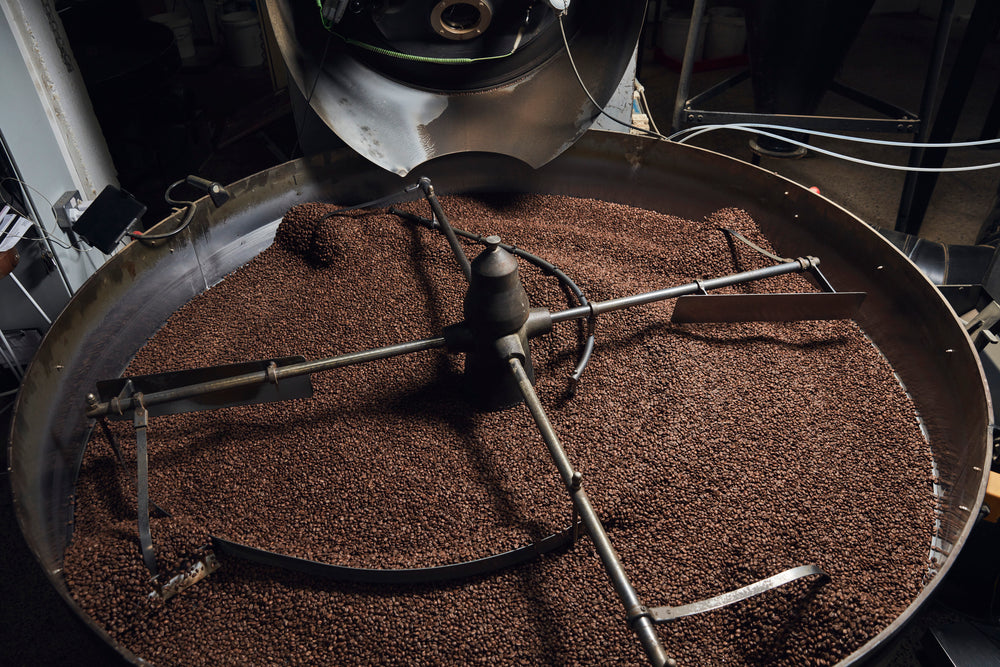 Sustainable and ethical
We've made it this generation's mission to put sustainability at the forefront. We've pledged to be Carbon Neutral by 2030 and are well on our way to getting there. LDPE4 recyclable bags, a Roastery powered entirely by solar energy, and a hell of a lot more.
Discover more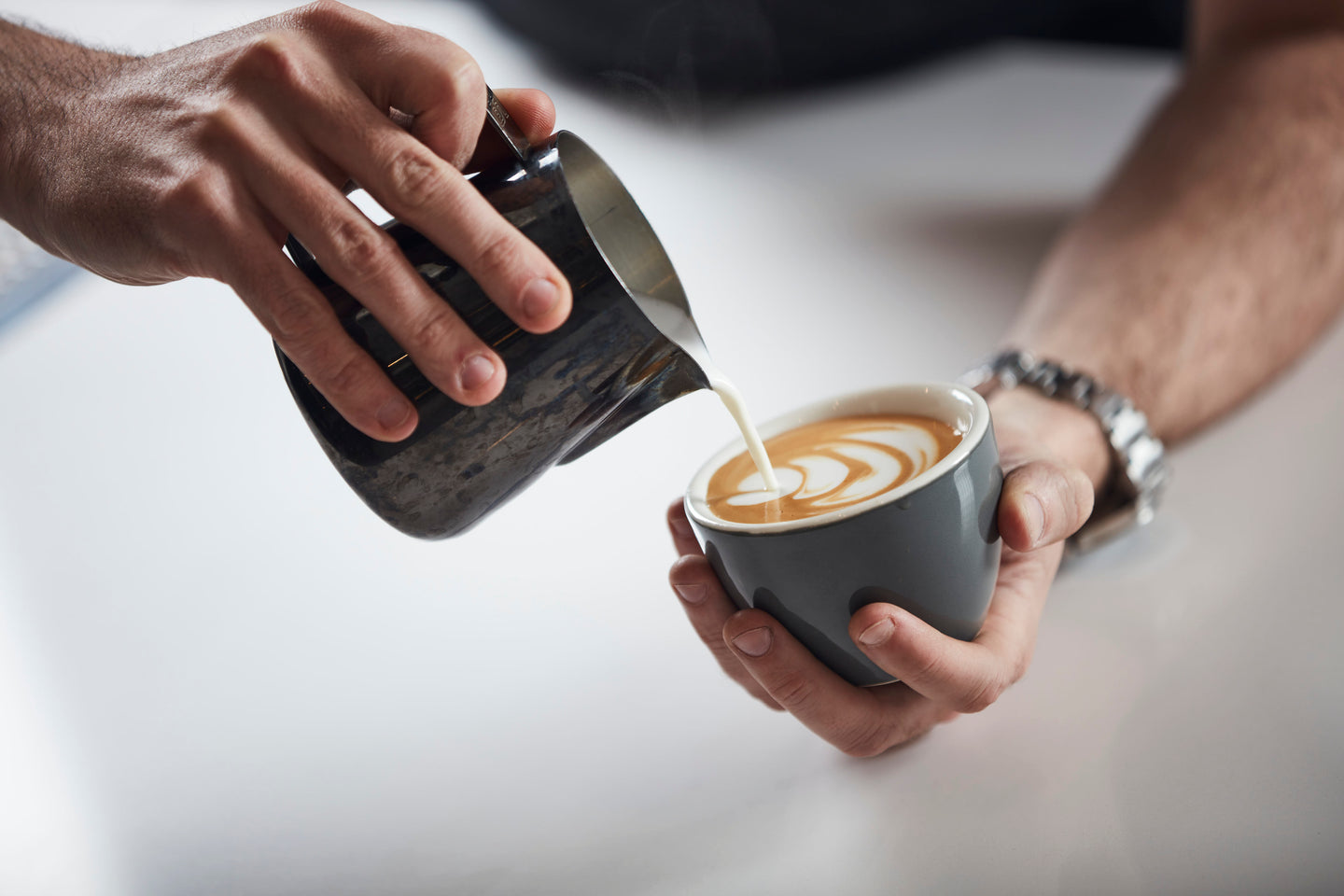 our story
We, at Wogan Coffee, have been lovingly hand-roasting speciality, ethical, sustainable and traceable coffees since 1970. In our third generation, and a wholly independent family company, you can find us rooted in Bristol; the same city as when Mr Wogan established the business over fifty years ago. Laura and James, grandchildren of the bowler hatted gentleman, now have the ropes firmly in their grasp; James as our resident Q Grader in the Bristol Roastery Headquarters, and Laura in London.
more on the Wogans